Na de ervaringen met de Raspberry pi en Zwave, ben ik in de ban geraakt van verdere automatisering in en rondom het huis. De hoge kosten voor Zwave producten zijn daarin wel remmend.
Een grote mate van interesse naar Internet of Things of oplossingen en gesprekken met collega's en vrienden brachten me op het pad de van Sonoff en ESP8266 modulen.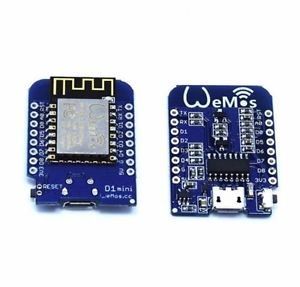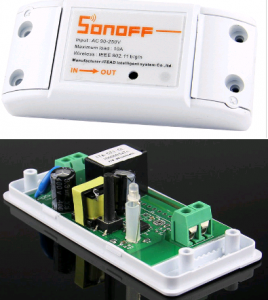 Beiden zijn op basis van de ESP8 266 Wifi modulen.
Met de Sonoff kan 220V geschakeld worden via de software die erop staat. De software op de Sonoff is te vervangen door ESPEasy waardoor deze simpel te integreren is in verschillende domotica oplossing.
De kosten voor deze modulen zijn erg laag en zijn via verschillende kanalen verkrijgbaar. Via Aliexpress kun je ze bestellen tegen zeer lage kosten als je het geduld kunt opbrengen.
In Nederland kun je ook veel bestellen via bv. Tinytronics.nl wat duurder maar daar heb ik ook goede ervaringen mee, en de volgende dag bezorgd.
Meer info voor de Sonoff switch: op de site van Itead.cc.
Meer info over de ESP8266 is op veel verschillende sites te vinden waaronder deze op Wikipedia